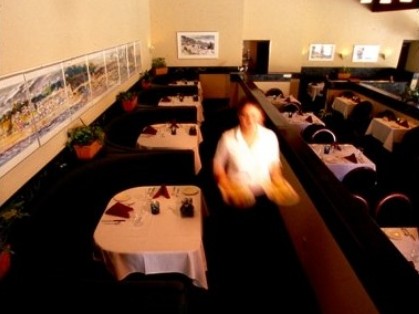 Severino's
Severino's took the top spot for Best Restaurant Manhattan Chowder at the 2011 Santa Cruz Clam Chowder Cook-off.
MMM, MANHATTAN: The crackers and cream were out at the Santa Cruz Boardwalk on Saturday, Feb. 26. Oh, and one or two or thousands upon thousands of wee and delectable clams, which went into various concoctions at the Santa Cruz 2011 Clam Chowder Cook-Off. And while it is always a gas to stand in the salty air and try spoonful after spoonful, sometimes we can't make these single dish-focused festivals. Good thing, then, that the roster of winners is available to the chowder-seeking public.
SEVERINO'S BAR & GRILL: The Seacliff Best Western restaurant took top honors in the Best Restaurant Manhattan contest. But there are several places that placed that chowder buffs can visit, and not just in Santa Cruz; San Jose and Sunnyvale got the applause as well.