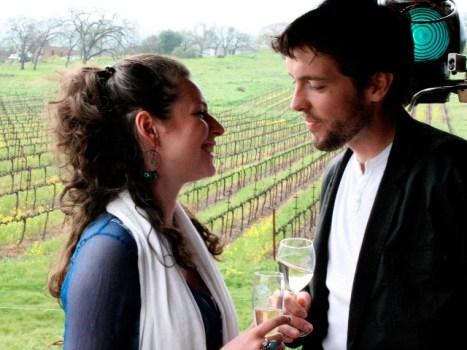 Napa Valley Wine Train
Sip wine or just join the free sing-along at the Napa Valley Wine Train Depot on Thursday, March 24.
'60s FAVES: There are many reasons to like the Napa Valley Wine Train Sing-Along nights. One, they're free, and it is hard not to take a real shine to free. But the second thing we warm to is the events aren't on the train -- they're in the depot -- and they don't have much to do with train travel at all. Now. Wait. We're in love with train travel, but what we're saying is it is nice and unusual when a venue much associated with one thing doesn't engage in that thing at all every once and awhile. Call it diversifying, although that sounds way too hoity-toity for a great night of singing along to a piano while drinking wine.
MARCH 24, 2011: That's the day of the next sing-along. Mr. Dan Daniels is on the piano, and the theme of the Thursday night songs is pure '60s. So "Hey Jude" and "Proud Mary" and "My Girl" are all on the list. Yeah, singing those in a pretty depot with a glass of merlot in the hand, when the week has nearly wrapped, sounds like a bit of all right. Time is 7 to 10 p.m., and note that you don't have to buy wine or other comestibles if you don't want to; just join in and sing and don't pay a thing. Nice, Napa Valley Wine Train. Very nice.