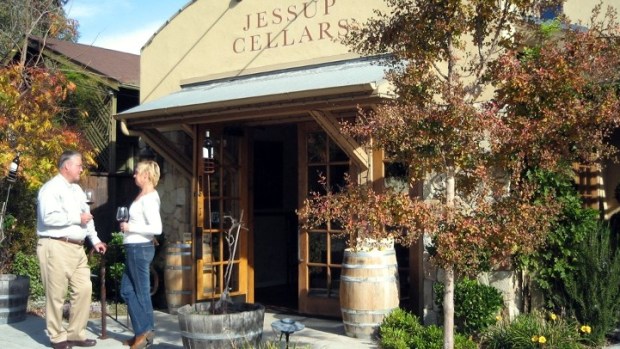 Taste of Yountville
The 2012 Taste of Yountville will be on Saturday, March 24.
THE PERFECT SETTING: We have a pitch to make to other villages and towns that would like to host a "Taste Of" deal but fear that the various venues are too far apart or perhaps not quite charming enough. Ready? All other towns everywhere should strike a deal with Yountville, the picturesque Napa Valley burg famed for all things edible and drinkable. Other "Taste Ofs" could set up shop around Yountville's charming shops and cart in their own food and beverages and then clear out by eveningtime. What we're saying, perhaps a bit cheekily and certainly a tad inelegantly is that Yountville is the ideal setting for a relaxed Saturday spent snacking and talking to chefs and taking in the clear wine country light. And no, we don't really want other towns elbowing in on that action, and certainly not on Saturday, March 24 when the town throws its very own Taste of Yountville.
AFTERNOON AFFAIR: It's a daytime thing, and all the chefs and winemakers who populate the area -- and they are plentiful -- will be at the various tables talking bouquet and terroir and cheeses and such. The "tickets will be sold on-site," says the main page. Even if you're not there for the wine -- and many people are -- you can grab a microbrew or lemonade and enjoy the small village vibe. And if you happen to hail from a town that needs a choice setting for its next snack-around? Bet you'll start wondering if Yountville rents out Yountville for such occasions.