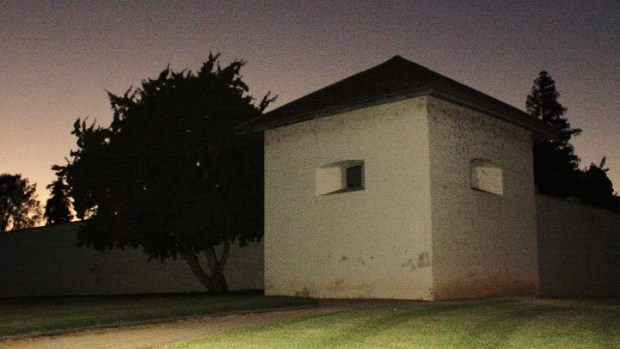 Sutter's Fort State Historic Park
Sutter's Fort at sundown. Get to know Sacramento's spookier bits on a special October walking tour.
SCARY SMART: The October walking tour? It's one of our favorite events on the calendar. The reasons are two-fold. First, of course, is that walking tours tend to have an air of high-brow-o-sity to them. There are facts given, and dates, and names, and you feel as if you've taken in some vital information by the time the tour wraps. That's all good and important. But the second reason? Yeah. It's October. Meaning tales of chains rattling in the dead of night or specters seen through attic windows are likely to work their way into the plot. We're okay with this; you too? Then get to know the trio of tours happening around Sacramento during the spookiest month of the year.
THE DETAILS: The tours fall under three types: Living History Ghost Tours, The Mansion After Dark, and The Haunted Fort. The locations for the last two are pretty obvious -- the Governor's Mansion and Sutter's Fort State Historic Park are the respective locales -- and the first one is happening around Old Sacramento. The dates, prices, and happenings vary depending on the tour, but bet you'll find a mix of costumed guides and creepy tunes and strange lighting and other atmospheric touches. The first of the three tours, Living History, kicks off on Oct. 14.