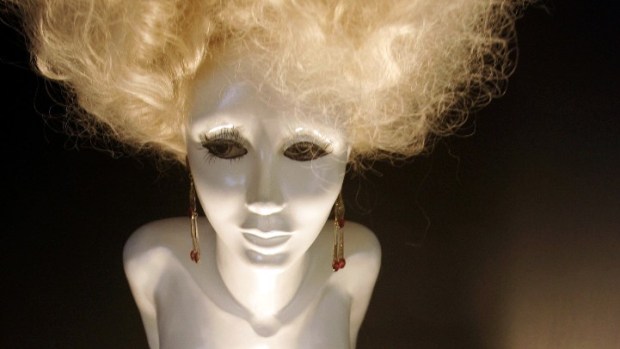 Getty Images
An exhibition celebrating the work of director Stanley Kubrick opens at the Los Angeles County Museum of Art on Thursday, Nov. 1. "A Clockwork Orange" and other films will be considered.
THAT'S KUBRICKIAN: It takes something special for an artist's name to evolve and earn an -ian or -ean at the end. Take William Shakespeare, for example; the first day the Bard put quill to parchment was not the day people began to toss about the term "Shakespearean." What he did, and how he did it, had to become synonymous and represent his particular style, so much so that writers who came later would often find the descriptive applied to their own word. A number of cineastes have achieved that level as well, but probably few as much so as Stanley Kubrick. To call something Kubrickian is to instantly tell a fellow film lover a number of things: What you're describing is esoteric, elegant, perhaps disturbing, perhaps violent, perhaps backed by classical music, and there very well could be long hallways or underlit tables or floors involved. The American director, who passed away in 1999, was known for many signature hallmarks. And many of those hallmarks will go on display at the Los Angeles County Museum this fall, when the institution presents "Stanley Kubrick," a full-scale exhibition of the helmer's work.
PROPS, COSTUMES, SCRIPTS: The show will cover "the breadth of Kubrick's practice," says the LA museum, including consideration of his unfinished works in addition to "Barry Lyndon," "2001: A Space Odyssey," "A Clockwork Orange," and "The Shining." An art museum is the perfect venue for a deep examination of the director's work; how he framed his shots and his instantly recognizable one-point perspective share much in common with the visual arts. The exhibition opens on Thursday, Nov. 1 and runs through the end of June next year.