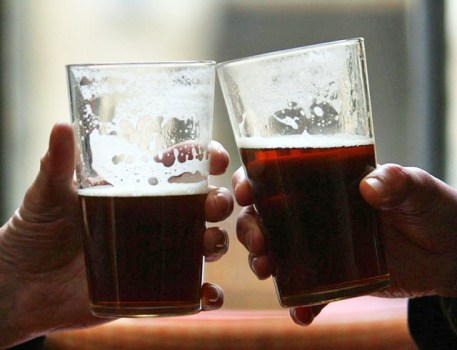 Beer
Raise a cold one at the Summer Kraftbrew Beer Fest in San Jose on Saturday, July 21.
WARM DAYS, CRAFT BEER: If you're thinking about launching a new beer festival in California, you have a lot of inspirations to look to. Some of the bigger parties travel around the state; some of the smaller ones are via invitation only; and some of the offbeat get-togethers involve ice cream/beer pairings or the beer that's been frozen, cooked with, or some combination of the two. In short it can be a challenge to stand out from the other sudsy party purveyors on your left and on your right. Sometimes the best the thing to do is just put together a day that is authentic, without a lot of frippery, and make it all about really solid, smooth craft beer. That's part of the heart of the Summer Kraftbrew Festival, which returns to San Jose but this time in an alfresco setting (you may remember at the San Jose Women's Club): Look for it on Post Street downtown on Saturday, July 21.
WHAT THE DAY IS ABOUT: The music and the food'll be there, as desired and expected; but so will some 60 makers of really interesting brews. And in the cups? International offerings as well as some made not that far off. The question in our mind is this: Do you go light to dark when sampling? What if dark is your favorite? Will the really chewy, almost meaty beers, enjoyed first, throw off the rest of your afternoon? Oh, if only all of life's questions were that simple. The party starts at noon and wraps at 8 p.m.