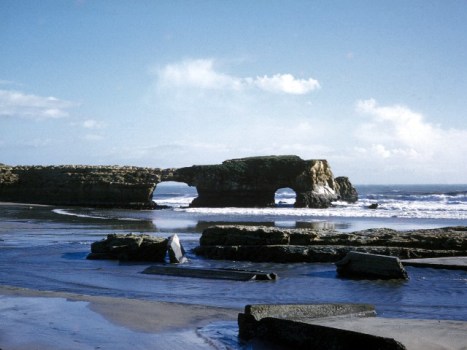 California State Parks
Make for the Migration Festival at Natural Bridges State Park near Santa Cruz on Saturday, Feb. 11.
MONDO JOURNEYS: We're all on our own migration, right? Of sorts? Sure, we don't have the same summer end point, nor do we have the winter place we always go, but that isn't true for everyone. The crux of our argument is that big journeys are part of the earth experience, and celebrating the migration of some of the Golden State's most famous cameo-makers is a nice way to connect with the process, even if we ourselves aren't swimming thousands of miles up the Pacific Ocean. And fans of those swimmers -- hi, spoiler alert, we were talking whales there -- and butterflies and other migratory creatures will gather at Natural Bridges State Park on Saturday, Feb. 11 for the annual Migration Festival.
ON THE DAYTIME TO-DO LIST: Speakers who know about gray whales and monarch butterflies will speak. Live music will play. The kids in the crowd will take part in activities and learn things (maybe the adults will as well). And everyone will enjoy a truly spectacular, ocean-close state park. And, really, it's good to check in on the migrating superstars now and then. Not merely to be self-focused and think of our own human routines and paths, but to think of all the paths going down, in the water, and up, in the air, and here on land. It is mega, is what.