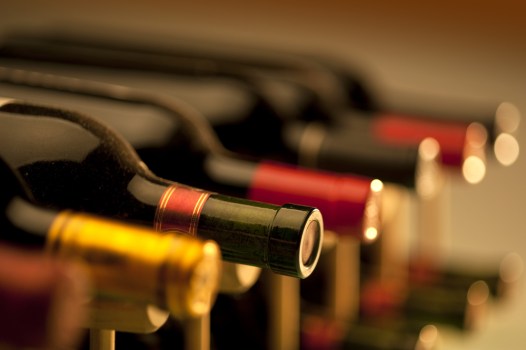 Shutterstock
Find out which Sonoma wineries keep later tasting hours.
THE RELATIVE RUSH: Call it the Out-of-Towner Whirl or Visitor Chaos or the Relative Rush; those all work. Whatever label you apply, though, the meaning is the same: Sometimes when we have visitors who want to do it all -- go to the top of that building and walk that bridge both ways and sample every regional food they've seen on every cable show -- life has a way of becoming a bit of a blur. And that blur can deepen if your out-of-towner wants to head up for some classic wine country wine room wine tasting but you've already got a morning and early afternoon stuffed with city to-dos. What to do? The answer is simple: Find a winery that keeps the tasting hours going past 4 or 5 p.m.
SONOMA LIST: The Sonoma Valley Visitors Bureau just posted a handy page highlighting what rooms keep it going past mid- to late-afternoon. Places like Cline Cellars and Nicholson Ranch line up the glasses through 6 p.m. while Highway 12 and Eric K. James don't lock up before 8 p.m. on Fridays and Saturdays. There are a few other wineries of note as well. This is all good to know, whether you have visitors or not; wine rooms regularly close well ahead of the hours that people generally start sipping wine at home or in restaurants. We like the spotlight on those few places that bridge that gap.