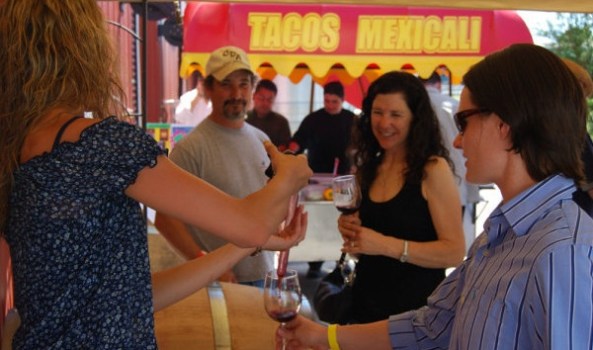 Suisun Valley
Get to know the winery region around Fairfield at a vineyard tasting or special passport day.
SWEET SUISUN: Heading north for a wine-tasting trip out of Oakland? One often makes for the 29, or eventually turns west for Sonoma or the Russian River Valley. But keeping east on Interstate 80 will lead one into Suisun Valley, and fairly briskly, too. Wine lovers know it as the nicely sized region to the north-ish and north-west-ish of Fairfield, a region where an octet of interesting wineries sits. Those wineries had something to celebrate at the close of 2012, and celebrate they did. The reason was solid: Suisun Valley just marked three decades of being recognized as an American Viticultural Area or AVA. An interesting tidbit to toss out to pals at your next tasting? This recognition came just a year after Napa's. But Suisun shouldn't be seen as following in that rather famous region's footsteps; it possesses its own quirky character, its own individual notes and bouquet, and a number of annual events made both for the longtime fan and the first-time Suisuner.
JUST AHEAD: Winterhawk Winery offers wine by the glass and live music on Saturdays, and the region's spring passport event is scheduled for Sunday, April 14. Or you can check in with the wineries themselves to see if they have any special things brewing in the barrel: The tasting rooms in the area include Winterhawk, Rock Creek, G V Cellars, Wooden Valley, Tenbrink, Suisun Valley Wine Co-op, and Ledgewood Creek Winery. And, truly, Suisun Valley is no secret; people making the trip between the Bay Area and Sacramento have stopped off for a bottle for their host for years. But spending a day toodling about well off the 80? Even better.