Presidio to Get Quieter, Car-Free Streets
Drivers who use the park to avoid Golden Gate Bridge traffic are in for a surprise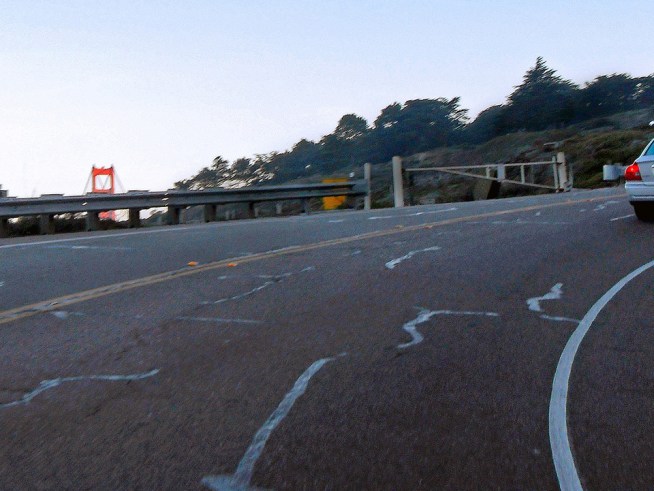 michale / Flickr
The Presidio will be much friendlier to non-drivers during a monthlong closure of Presidio Drive to try to cut down on Golden Gate Bridge traffic.
The Presidio Trust announced plans to close a section of Presidio Drive as well as some smaller side-streets for a month-long traffic impact study.
The idea is to see if it reduces the number of drivers trying to avoid traffic on Doyle Drive when approaching the Golden Gate Bridge.
Those trips amount to around 17,000 car trips a day through the park, according to estimates.
And officials are doubly concerned, as the Doyle Drive rennovation will probably make traffic worse and drivers more desperate.
If the closures work as intended, they may become permanent. Muni and PresidiGo bus service will continue.
Meanwhile, it should make for a good excuse to explore the Presidio on bike or on foot, since park goers won't have to compete with cars on Presidio Drive.
Photo by Flickr user michale.
Jackson West loves him some street closures, especially permanent ones.