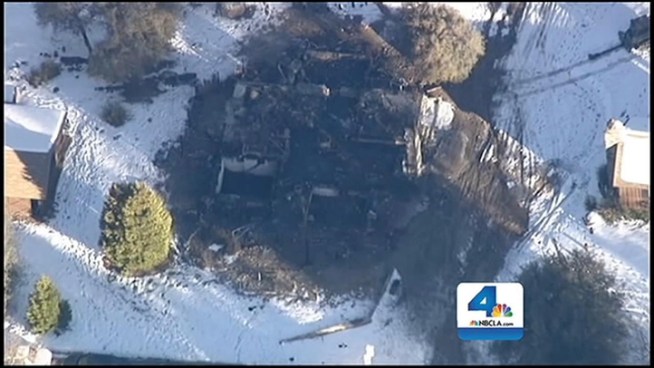 To date, no one has collected the reward money in the Christopher Dorner case. Two claims have been filed, but on Monday, the city of Riverside pulled its $100,000 pledge because they say the money was for information leading to Dorner's arrest and conviction -- neither of which happened after the rogue ex-police officer died in an apparent suicide. Beverly White reports for the NBC4 News at 11 p.m. on March 25, 2013.
The city of Riverside is pulling its pledge of $100,000 toward the $1 million reward offered during the manhunt for rogue ex-LAPD officer Christopher Dorner.
Dorner died in an apparent suicide during a standoff with authorities and cabin burning near Big Bear last month.
UPDATE: Los Angeles Police, City Remain "Committed" to Dorner Reward
Because the Riverside City Council resolution stipulated the money was for information leading to Dorner's arrest and conviction, the city will withdraw its pledge because neither condition was met, Riverside city spokeswoman Cindie Perry told NBCLA.
Riverside police officer Michael Crain was among four people killed by Dorner.
The city's move comes a day after a peace officers' union president told the Los Angeles Times that his organization was placing its pledge on hold, and said other donors had expressed similar misgivings.
LA's mayor and police chief have said they want to see the reward paid.
Two claims have been made on the money – one by a man who was carjacked by Dorner, the other by a couple who was held captive by the fugitive.
Both incidents happened in the hours leading up to Dorner's final standoff, and both parties called authorities to say they'd encountered a man who looked like the ex-officer whose 11,400-word angry manifesto and deadly rampage touched off a region wide manhunt.
More Coverage:
Dorner Carjack Victim Seeks $1.2M Reward
Map: Locations in Alleged LAPD Revenge Plot
Couple Held Captive in Dorner Manhunt Seeks Reward