Deckhand Killed Off Bay Area Coast
Witnesses say they man was pulled overboard after getting tangled in a fishing line attached to a crab pot.
Tuesday, Mar 27, 2012 | Updated 2:36 PM PDT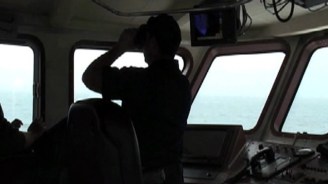 A 49-year-old deckhand on a fishing boat was killed off the San Mateo County coast on Monday after he became entangled in fishing line and was swept overboard, according to the sheriff's office.
The U.S. Coast Guard and the San Mateo County Harbor Master responded to a reported emergency on a commercial fishing vessel about 4 miles off the coast of Pescadero at around 3:25 p.m., San Mateo County sheriff's officials said. James Allshouse, of South San Francisco, had been at work onboard when a fishing line from a crab pot pulled him overboard, according to the sheriff's office.
Crewmembers managed to retrieve Allshouse from the ocean and began to administer CPR before emergency responders reached the boat, sheriff's officials said.
The Coast Guard transported Allshouse to Pillar Point Harbor, where a waiting ambulance took him to Seton Coastside Hospital.
Allshouse was pronounced dead at the hospital at about 6:15 p.m., officials said.
The incident remains under investigation.