Missing Elderly Daly City Man Found in SF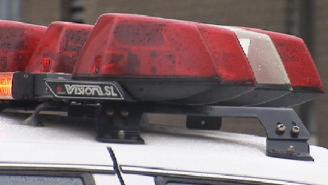 Daly City police said they located an elderly man who disappeared from the Serramonte Center shopping mall in Daly City on Friday.
San Francisco police officers located 87-year-old Robert Geer walking on Mission Street in the Excelsior District Saturday morning, Daly City police Lt. David Mackriss said.
Geer had been missing since 3 p.m. Friday when he walked away from the food court at the mall, located near the intersection of Serramonte and Callan boulevards, according to police.
Police said Geer suffers from a variety of medical conditions that may make him disoriented and at risk.
The Daly City resident was last seen wearing a rust colored sweater over a white turtleneck shirt and brown pants.
He walks with a cane and at the time of his disappearance did not have a wallet or identification with him, police said. Police noted that Geer lives near the Daly City-San Francisco border and has been known to use public transportation.
Daly City police thanked everyone for keeping an eye out for Mr. Geer.