Video: Surprise Proposal Leads to Ellen's Own Surprise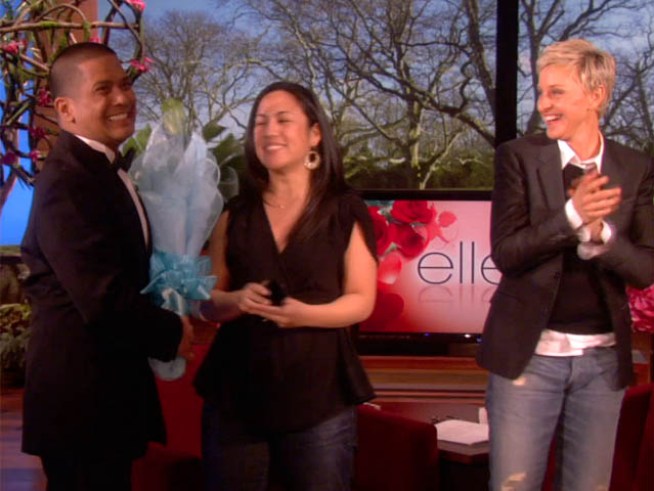 Ellen
Ellen introduces a new segment called "bad paid for couples photos" and helps with a Valentine marriage proposal.
In love? Need a bigger stage to express it? If you want to propose to your girlfriend and there are no athletic events or venues worthy to share your love, what do you do?
You go on national television, of course. Just like this man does later today on "Ellen."