Golden Gate Bridge Median Barrier Delayed Despite Funding
Delays over reviews and bureaucratic wrangling may make the Golden Gate Bridge barrier more costly.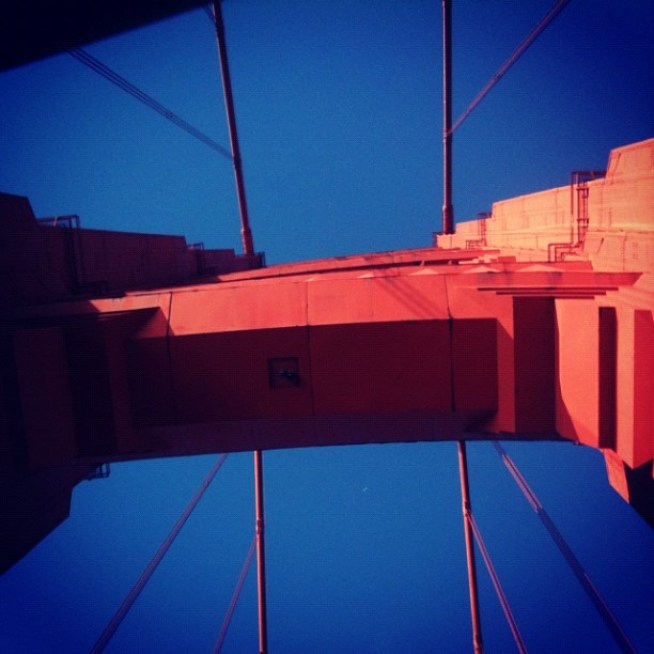 mgeezzy/Instagram
Golden Gate Bridge #ggb #goldengate #bridge #sf #sanfrancisco #cali #california #photooftheday #instahub #swag
There is money for a moveable one-foot median barrier on the Golden Gate Bridge -- but there's no median barrier.
The Golden Gate Bridge Highway and Transportation District announced it had secured $20 million for a median barrier in Sept. 2007,
according to the San Francisco Examiner
. The district said the median barrier -- which would have prevented the 1994 crash which killed one motorist and badly injured Dave Sutton, a staunch barrier advocate -- would be completed by 2010.
Now the completion date is 2014, the newspaper reported. One reason for the delay is bureaucratic infighting between the district and Caltrans, who will control the project.
The bridge district must also complete an environmental review process. The district has done so, but Caltrans has yet to approve the review, the newspaper reported.
Another reason for the delay is Caltrans' concern over possible delays to motorists merging from Alexander Avenue to US-101, the newspaper reported.
The delays may make the barrier cost more than $25 million, the newspaper reported.