Human "Be-In " Protest At Golden Gate Park
There's a Be-In at Golden Gate Park this weekend that's more protest than party.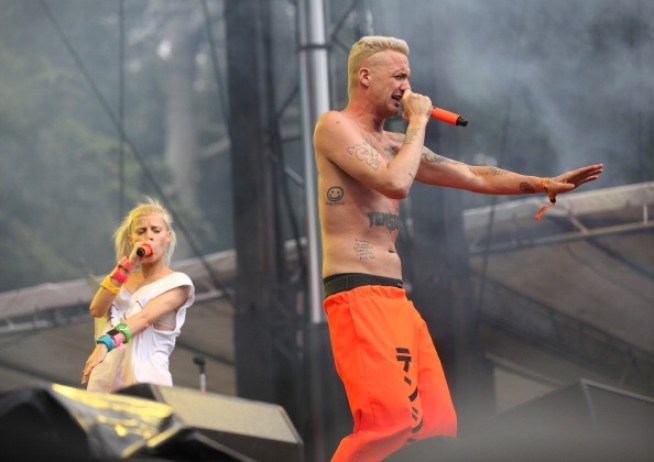 Getty Images
SAN FRANCISCO, CA - AUGUST 10: Musicians Yo-Landi Vi$$er (L) and Ninja of the group Die Antwoord perform onstage during Day 1 of 2012 Outside Lands Music Festival held at Golden Gate Park on August 10, 2012 in San Francisco, California. (Photo by Trixie Textor/Getty Images)
It's time to party like a hippie --and that means it's time for a party protest.
Without a permit and without apologies, a group is organizing a "Human Be-In" reminiscent of the 1960s on Friday at Golden Gate Park, according to the San Francisco Examiner.
Under general manager Phil Ginsburg, the Recreation and Park Department has become too focused on profit, according to activists like the Space TranSFormers, the newspaper reported. Hence, the TranSFormers will protest, and also educate attendees in the arts of self-reliance, according to the newspaper.
Rec and Park did not comment to the newspaper, and there are rumors that the department will attempt to shut down the fun.
Rec and Park is in trouble with some city residents for a focus on money that's manifested in the Outside Lands Festival, but also in the $190 million in improvements the department is begging from voters.