Local HIV/AIDS Support Struggling with Budget
Programs to help sufferers of HIV/AIDS hit hard.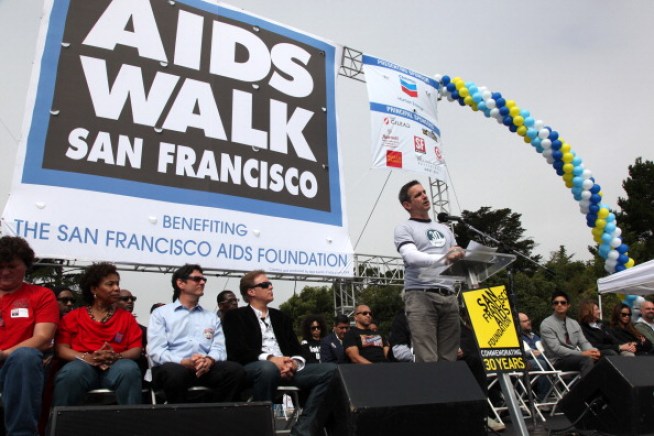 Getty Images
SAN FRANCISCO, CA - JULY 15: San Francisco AIDS Foundation CEO Neil Giuliano speaks at AIDS Walk San Francisco on July 15, 2012 in San Francisco, California. HIV/AIDS programs across the state are losing money they once received from state and federal governments.
It's tough times out there for budgets -- which means tougher times for sufferers of HIV and AIDS, who are seeing their support network vanish.
In Sonoma County, at least $1.7 million has been sliced from "providers for treatment, care, prevention and testing," according to the Santa Rosa Press Democrat.
The county-run HIV clinic in Santa Rosa has closed, the newspaper reported, sending its 604 patients elsewhere.
County funding for HIV and AIDS prevention and treatment dropped from $586,000 in 2005 to $180,000 in 2012, the newspaper reported.
And the county's lone food bank for HIV/AIDS patients, many of whom may be too sick to work, lost all of its county funding, "even as the number of customers grew," the newspaper reported.
The food bank now relies entirely on private fundraising, the newspaper reported.