Man Struck, Killed on Highway 101
Police don't know why man was walking on highway.
Wednesday, Mar 14, 2012 | Updated 4:53 PM PDT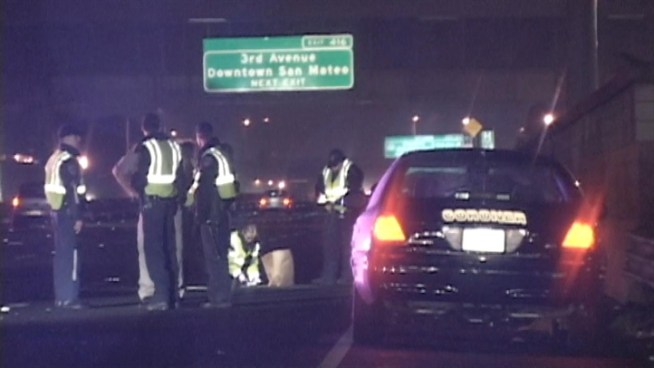 A man was struck by at least one car early this morning on Highway 101 near 3rd avenue in San Mateo. All southbound lanes were closed for about an hour while the Highway Patrol investigated the accident scene. No other injuries were reported, and there is no word on why the man was on the highway.
A 22-year-old pedestrian who was struck and killed on U.S. Highway 101 in San Mateo this morning was seen staggering and making hand gestures just moments before he was killed, a California Highway Patrol officer said.
At about 12:30 a.m., the CHP responded to multiple calls from motorists on southbound Highway 101 who reported that a pedestrian was staggering in and out of traffic along the highway's right shoulder south of Poplar Avenue, Officer Art Montiel said. The pedestrian, Josue Meneses, was struck by a 2010 Mazda and possibly other vehicles, Montiel said. He was pronounced dead at the scene.
The driver of the Mazda immediately pulled over and called 911 to report the collision, Montiel said. That driver and his passenger were not injured.
It has not been determined why Meneses was on the highway or whether he was under the influence of drugs or alcohol at the time he was killed, Montiel said.
The results of an autopsy will not be available for several weeks.
The collision remains under investigation by the CHP. Anyone with information should contact CHP Officer Nelson at (650) 369-6261 ext. 353.