New Gay Marriage Debate Comes Courtesy VEEP
Bay Area's gay community reacts to Vice President Joseph Biden's comments on same sex marriage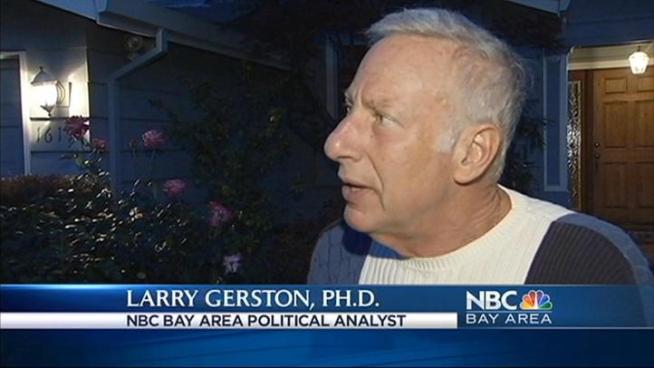 Is the Obama administration giving mixed messages on gay marriage?
Vice President Joseph Biden rippled the waters of same sex marriage Sunday morning on NBC's Meet the Press, saying he supports the rights of same-sex couples to marry.

"I am absolutely comfortable with the fact that men marrying men, women marrying women and heterosexual men and women marrying are entitled to the same exact rights," said Biden.
The vice-president's words touched-off a flurry of interpretation as observers tried to decipher whether Biden's comments were a slip of the tongue, or a tactical maneuver by the Obama administration to gauge the nation's reaction to the hot-button topic.

A day later, White House Press Secretary Jay Carney was peppered with reporters' questions on whether the president had changed his position on gay marriage. The president has said he supports civil unions but has not endorsed same-sex marriage.

"The next time the president has a news conference, if you want to ask him that, you're certainly welcome to," Carney said. "I do not have an update for you on the president's personal views."

In San Francisco's Castro District, Christopher Ho surmised the entire episode was a crafted political maneuver aimed at divining the country's support for same-sex marriage.

"I think this is what they're trying to convey is that they really do support gay rights," said Ho. "But they can't vocalize that support clearly."

Ho said he believes the president has stayed clear of the crosshairs of gay marriage, for fear it would doom him politically and risk whipping-up a hornet's nest of conservative backlash during the election season. At the same time, he believes the comments were a way for the administration to reach out to gay voters who represent a sizeable and financially able voting bloc.

"They want to have it both ways," said Ho. "They want to be able to say to their supporters, yes we support you. But they want to have a plausible level of deniability."

Other advocates said they were encouraged to hear the nation's second-in-command taking a rare bold and public stance on the politically charged issue.

"As a gay person it's very gratifying for the vice president of the United States calling for equal rights," said John Lewis, head of legal issues for Marriage Equality USA.

At the same time, Lewis said Biden's comments seemed to contrast the silence of the president on the issue of gay marriage.

"It's not fair for him not to take the final step and to say yes on all counts," said Lewis. "Including the full freedom to marry."

Lewis and his husband Stuart Gaffney, legally married in California, said the president has advanced gay and lesbian rights more than any other president in U.S. history. They cited his decision to not invoke the Justice Department to defend legislation that would've denied military benefits to same-sex couples.

"There has been some question how to interpret these comments," said Gaffney, who serves as media director for Marriage Equality USA. "The one person who can interpret them is the president himself. And we believe now is the time for the president to say 'I do.'"
Watch Meet the Press segment below: