Police Seek Suspects in 49ers Jerseys in Severe Bay to Breakers Beating
A 31-year old man is in critical condition following an assault during Bay to Breakers, and police are seeking suspects.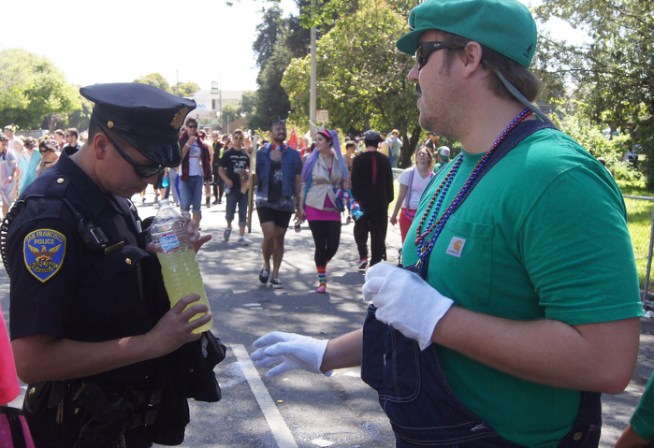 Mat Luschek
Police are looking for witnesses and suspects in connection to a severe, near-fatal beating in Golden Gate Park during Sunday's Bay to Breakers race.
Men wearing "red and white" San Francisco 49ers jerseys are wanted by police in connection to a life-threatening beating at the Bay to Breakers footrace and party on Sunday, according to reports.
A 31-year old man is in critical condition and still unconscious following an altercation with an "opposing Bay to Breakers faction" at 4:56 p.m. on Sunday, according to the San Francisco Appeal online newspaper.
The victim was with friends dressed as troll dolls when his group began to argue with a second group of "about 12 males and females" at Sharon Meadows near the Sharon Art Studios, according to police. A male from the second group approached the victim and punched him. The victim fell to the ground, hit his head, and lost consciousness, police said.
Females in the attacker's group were wearing purple, and one was in an orange tutu, police said. The men were all in 49ers jerseys.
The victim's injuries are life-threatening, and police are asking witnesses to come forward. Video or still photography would be especially helpful.
Anonymous tips can be left at (415) 575-4444 or sent by text to TIP411.