Monday, May 2, 2011 | Updated 3:22 PM PDT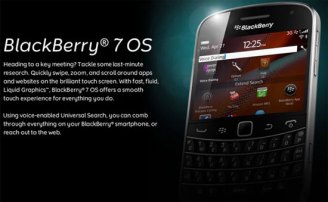 RIM just announced BlackBerry 7, the new mobile OS that's coming to the BlackBerry Bold Touch.
What to expect? Voice-activated searches, speed and ease improvements, an enhanced browser with a better JavaScript compiler and HTML5 video support.
If you're a current BlackBerry owner, you won't get to enjoy the newness; there's no legacy support built into this new OS, so it's only gonna work on new phones. So sad, current BB owners!
Via Engadget
For the latest tech stories, follow us on Twitter at @dvice