Sunday, Feb 10, 2013 | Updated 3:41 PM PDT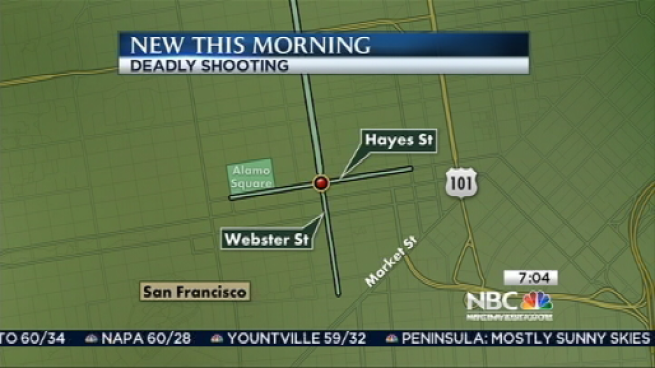 A man was fatally shot in San Francisco near the intersection of Hayes and Webster Streets.
Police are looking for the person who shot and killed a man in San Francisco Sunday morning. Officers responded to gunshots near Hayes and Webster streets around 2:05 a.m. When officers arrived, they found a man suffering from a gunshot wound. The man later died at the scene. Police said they do not know the motive behind the shooting and have not yet made any arrests in the case.