San Mateo-Hayward Bridge Will Be Closed All Weekend
The San Mateo-Hayward Bridge will be closed for maintenance work Friday night until early Monday morning.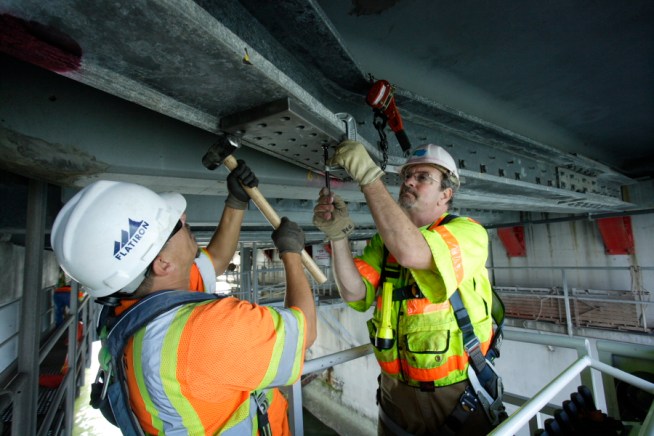 Caltrans
This is what crews were doing under the bridge, while one lane of traffic was closed on top of the bridge. This is not related to the upcoming seismic retrofit.
The San Mateo-Hayward Bridge will be completely closed for maintenance work this weekend from 10 p.m. Friday until 5 a.m. Monday, Caltrans said.
During the closure, crews will install a new seismic joint and replace a 60-foot span of the bridge deck, Caltrans said.
Caltrans advised drivers who usually take the bridge to use alternate routes like the Dumbarton Bridge, the San Francisco Oakland Bay Bridge or the south section of Highway 237. The bridge closure is part of the San Mateo Hayward Bridge Span Replacement Project, Caltrans said.
The bridge will be closed during the same times the following weekend, on Oct. 26 through Oct. 29, Caltrans said.