Teen Survives Golden Gate Bridge Jump
Young woman attempts suicide by jumping from the iconic Golden Gate Bridge.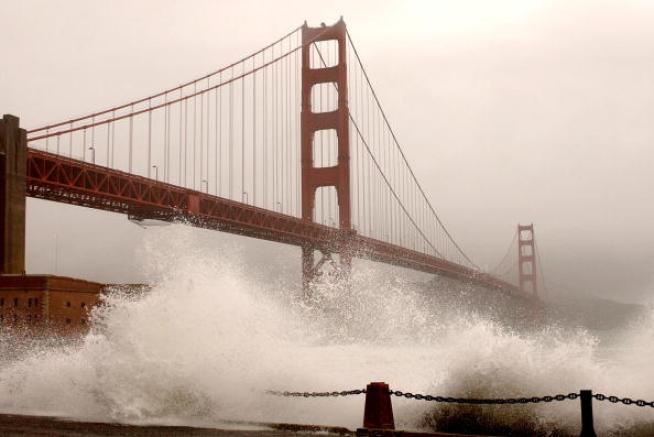 Getty Images
There are 220 feet between the edge of the bridge and the water. That is enough to kill nearly all who make the jump.
A teenager was pulled from the waters beneath the Golden Gate Bridge Sunday morning, according to the U.S. Coast Guard.
She somehow survived the 220 foot fall.
It was not clear early on if the girl jumped on purpose or somehow fell from the mid-span section of the bridge moments before, but by Sunday evening Golden Gate Bridge spokeswoman Mary Currie said she could confirm the teenager had jumped in a suicide attempt.
The Coast Guard said when its boat arrived on the scene, they found a good samaritan keeping the young woman afloat. Coast Guard officers took the girl on to their boat and drove her to Sausalito where an ambulance rushed her to a hospital in Marin.
The girl was conscious and responsive when she was pulled from the water, according to Bay City News.
Last month a teenage boy purposely jumped off the bridge during a school field trip.
He also survived after being helped to shore by a surfer. His injuries were considered minor. The boy said he did it because his hobby was "bridge jumping."