Yelp Jumps Across the Pond, Hires 100
San Francisco-based review site announces it will open a new London office.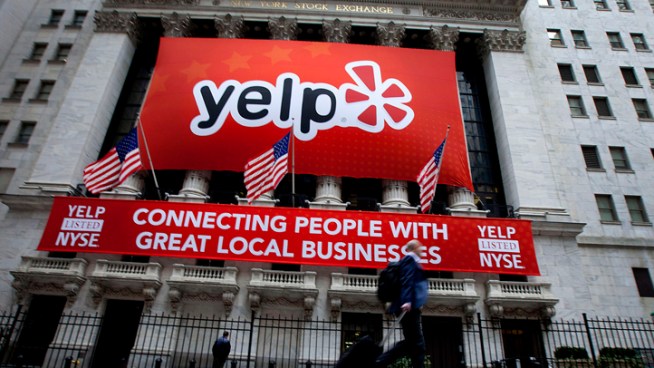 Bloomberg via Getty Images
Yelp Inc. signage hangs outside of the New York Stock Exchange (NYSE) in New York, U.S., on Friday, March 2, 2012. Yelp Inc., the site that lets users review everything from diners to dentists, surged as much as 73 percent in its first day of trading after selling shares for more than planned in an initial public offering. Photographer: Jin Lee/Bloomberg via Getty Images
San Francisco-based Yelp is expanding across the pond.
The consumer review site is opening up a sales office in London. The move comes just months after Yelp expanded into a new office in San Francisco.
"The UK is filled with entrepreneurial local business owners looking for targeted ways to reach consumers; Yelp brings those businesses and consumers together in a unique way," said Jed Nachman, Senior Vice President of Revenue at Yelp.
The new sales office will create 100 new jobs in sales and marketing who will be responsible to help Yelp expand its European monetization efforts.
Yelp first began offering reviews in England in 2009 but this will be the company's first office there.