Lawyers Come Out for Gay Marriage
Tuesday, Aug 10, 2010 | Updated 5:48 PM PDT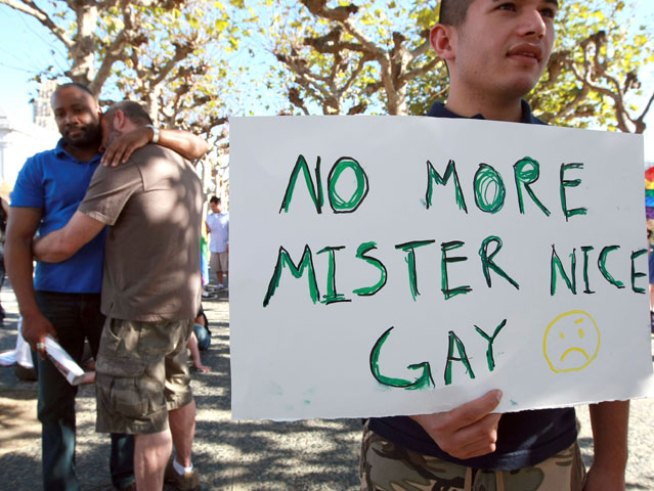 Getty Images
A supporter of gay marriage holds a sign saying 'No More Mister Nice Gay' during a rally against the passing of Prop. 8 on November 15, 2008 in San Francisco,
The country's largest lawyers' group has backed a resolution calling on all state legislatures to extend the right to marry to same-sex couples.

The American Bar Association voted at its annual meeting Tuesday in San Francisco to support the measure sponsored by the New York State Bar Association.
New York bar association president Stephen P. Younger said the resolution passed overwhelmingly, with only one speaker voicing opposition during debate.

The ABA's approval comes days after a federal judge in San Francisco struck down California's voter-approved same-sex marriage ban. Younger called the timing of the ABA's vote a coincidence.