Giants Fans Reminisce on Anniversary of World Series Win
Fans take to Twitter to pay tribute to the 2012 champion Giants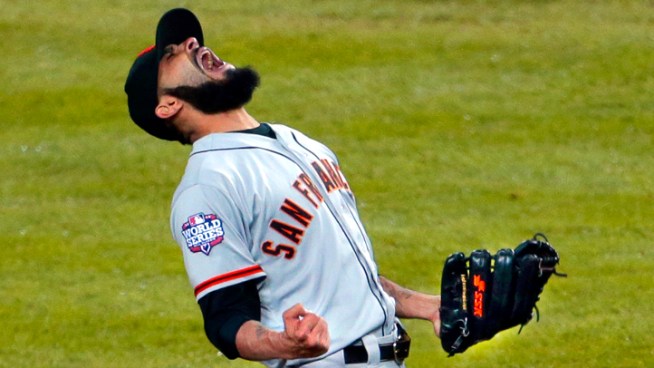 AP
San Francisco Giants' Sergio Romo reacts after striking out Detroit Tigers' Miguel Cabrera in the 10th inning of Game 4 of baseball's World Series Sunday, Oct. 28, 2012, in Detroit.
One year ago on this day, Oct. 28, the San Francisco Giants were World Series Champions, again.
In a dominant performance that culimanated in a sweep of the Detroit Tigers, the Giants became World Series victors for a second time in just three years.
Giants fans haven't forgotten. They took to Twitter today to reminsce about the unforgettable moment when Sergio Romo sealed the deal, striking out Miguel Cabrera in Game 4.
Here's a sampling of what we found: