People React to Super Bowl in Santa Clara
The Bay Area will host the 50th Super Bowl in February 2016
Tuesday, May 21, 2013 | Updated 12:59 PM PDT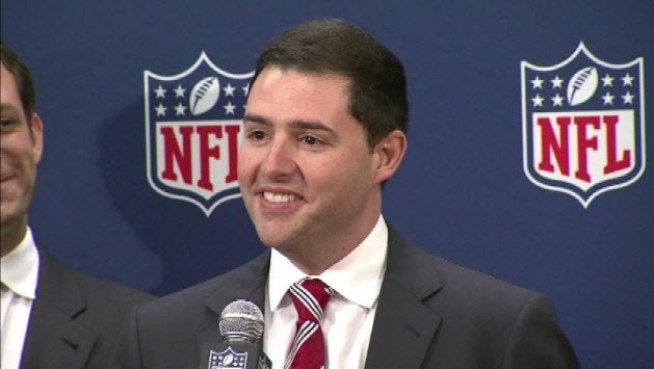 The Yorks and Daniel Lurie, the head of the Bay Area Super Bowl bid committee comment on the Bay Area winning the bid to host Super Bowl L in 2016.
NFL owners on Tuesday picked Santa Clara over Miami to host the 50th Super Bowl in 2016.
Reaction was fast and furious on Twitter and other forms of social media as word of Super Bowl L spread.
The first two Tweet was Jed York.
See the reaction on Twitter below: