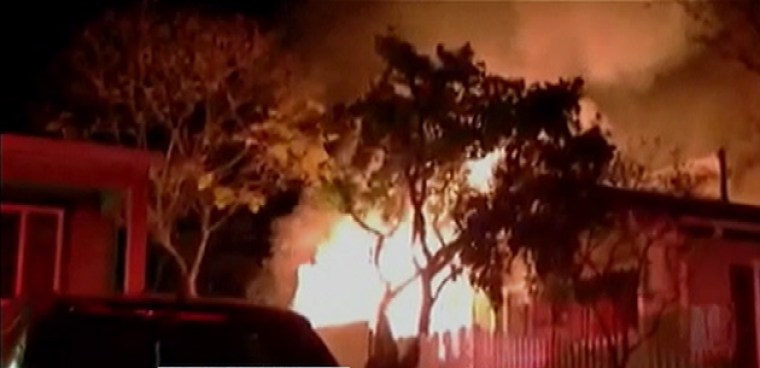 KNBC-TV
A house fire in Pasadena is drawing attention to the potential dangers of potting soil or mulch. A home was damaged when a pile of mulch spontaneously combusted. Kim Baldonado reports for the NBC4 News at 11 p.m. on March 15, 2013.
A home in Pasadena remained boarded up Friday night, still uninhabitable after the spontaneous combustion of mulch and fertilizer started a blaze outside the home.
The potting soil burst into flames about 1 a.m. Thursday, neighbors said.
"It can be a danger because it produces its own heat," said Capt. Rich Clark, with the Pasadena Fire Department, explaining how the common compost pile can set a house on fire.
"If you've seen it in the cool morning after a hot day, you see steam coming off it, so that natural organic material when it decomposes and being exposed to oxygen, it creates heat."
Add to its own natural heat the hot temperatures in the valley this week, plus the fact the pile was covered, which retained the heat, and the fact that the bag was stacked up against the side of a wood sides house – and officials say it's a recipe for combustion.
Clark advised green-thumbed residents to keep compost piles away from their homes or apartments, and make sure the bags have enough moisture in them.