3/22: Joints and Ukuleles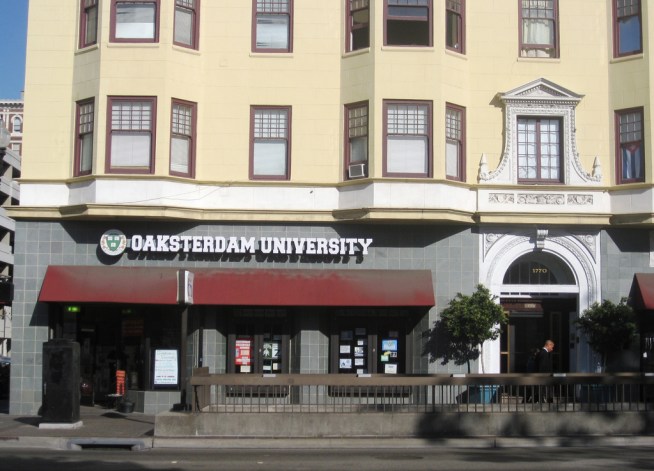 Oaksterdamn University is right in front of the 19th St. BART station.
Just because you don't have a medical condition that can score you weed in Oaksterdam, it doesn't mean there is a joint for you to hang out in Oakland's greenest neighborhood. The Layover Bar at Oaksterdam, 1517 Franklin St. in oakland, hosts comedy night with comedians from across the Bay Area.
One of the world's most touted ukulele players will be at Yoshi's San Francisco tonight. Jake Shimabukuro will play dinner and a show tonight at 8.