Cable Car Operators Set to Get a Free Meal
Wednesday, Aug 4, 2010 | Updated 12:30 PM PDT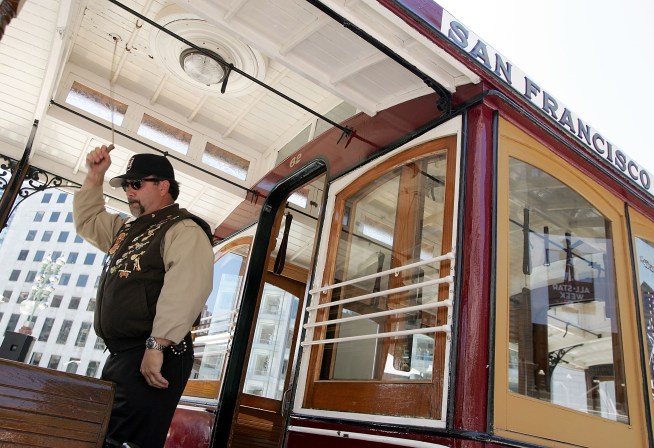 Getty Images
If you've ever drawn the ire of a cable car conductor, you know how embarrassing it can be.
A hotel doorman planned to honor cable car operators Wednesday by jumping on cable cars as they pass the Omni San Francisco Hotel and handing the operators boxed lunches.
Barney Garcia, the doorman at the Omni, will board 15 cable cars to hand out lunch, hotel general manager Colleen Cronin said.
This is the third year the Omni San Francisco has honored cable car conductors. Garcia will begin handing out the lunches at 11:30 a.m