Golden Gate Bridge Plans Epic Party
It's time for a bridge party.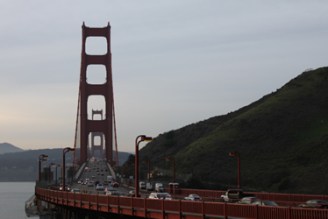 The Golden Gate Bridge is one of the most recognized structures in the world -- and it's turning 75.
Ain't no party like a Golden Gate Bridge party.
The iconic span is going to host an appropriately epic two-day bender of a bridge party, as the Golden Gate celebrates its 75th anniversary over Memorial Day weekend, according to the San Francisco Examiner.
From Fort Point near the bridge's base to Pier 39 all the way down on the wharf, there's going to be parades, music and dance, art, and even a classic car convocation of automobiles constructed in 1937, the same year the bridge went up, according to the newspaper.
Wonder which held up better?
It all goes down on Saturday, May 26, until the concluding fireworks celerbation at 9:30 p.m. Sunday, May 27.