Who Knew Circuit Boards Could Be So Beautiful?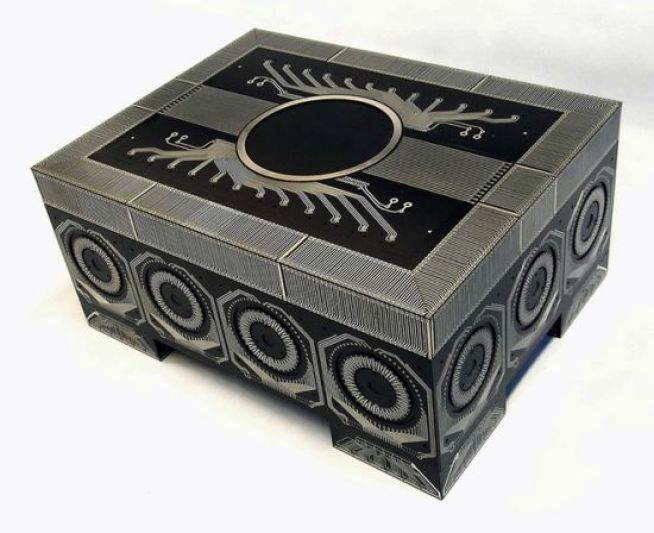 Marquetry is a centuries-old art, but it's almost always created using contrasting strips of fine wood veneer. New York-based artist Theo Kamecke puts a beautiful spin on this process, by using the patterns contained in old printed circuit boards as his raw material.
For more gadget news, check out DVICE.com.