San Francisco Bay Closed to Commercial Fishing
Herring fishermen turned away in wake of losses linked to oil spill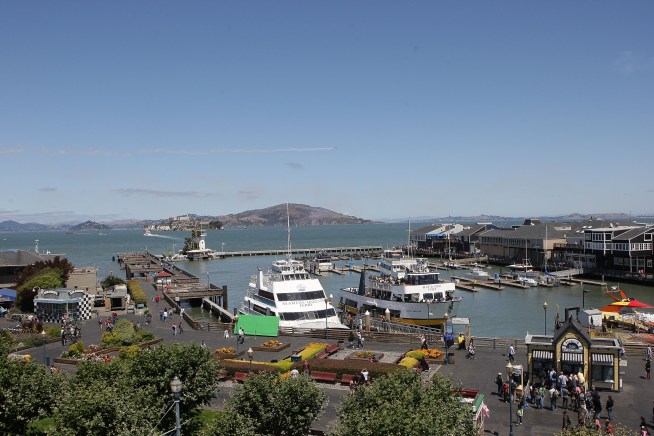 Getty Images for T-Mobile
No boats will be docking at Fisherman's Wharf this winter to fish for herring, as the fishery is in a decline possibly accelerated by the Cosco Busan spill.
Fisherman's Wharf is a great place to buy seafood -- from Alaska.
The California Department of Fish and Game has announced that San Francisco Bay is officially off-limits to commercial fishing with the closure of the herring season.
The fish fetch about $700 a ton, down from a peak of $2,000 in the early '80s, and the population could be endangered after the Cosco Busan oil spill.
The National Oceanic and Atmospheric Administration issued a draft report on research conducted to assess the impact of the spill on spawning fish.
Scientists found that young fish were being born with deformities consistent with petroleum toxicity.
It will not be known until at least 2011 if the herring population might recover.
Jackson West is rooting for the herring, because they are delicious.