The Other Side of the Zagat Tale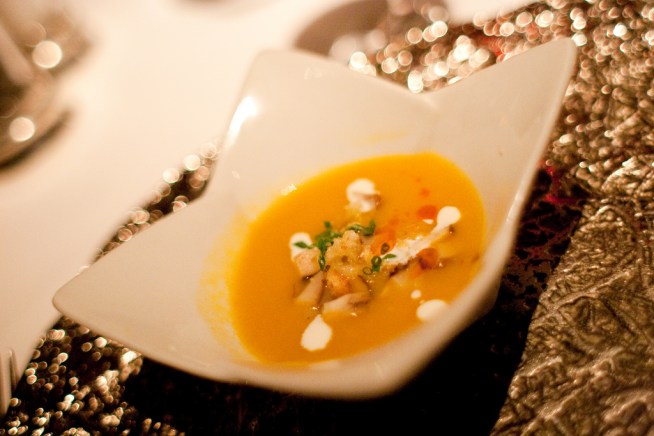 A dish at Gary Danko. Photo: StarryEyedFood on Flickr
On Tuesday, Zagat told the Bay Area that Gary Danko was officially its most popular restaurant with the top service and top food.
But what restaurant was on the other end of the scale, the ying to Gary Danko's yang?
The fine folk(s) of Inside Scoop did the math and discovered that Hard Rock Cafe on Pier 39 was the lowest ranked San Francisco restaurant on the 2011 Bay Area edition of the Zagat Survey.
By comparison, Gary Danko scored a 29 on the survey, while the Hard Rock Cafe landed a 12. The survey includes consumer feedback on over 1,000 Bay Area restaurants.
Folks who have been to the cafe may not be surprised by the result. A quick reading of Yelp will show many who consider the San Francisco chapter of the Hard Rock franchise to be the worst in the portfolio, while others question its ultra touristy location.
The 2011Zagat San Francisco Bay Area Restaurants survey is available for purchase online and in bookstores now.