Bill Graham Set to Get a $10 Million Makeover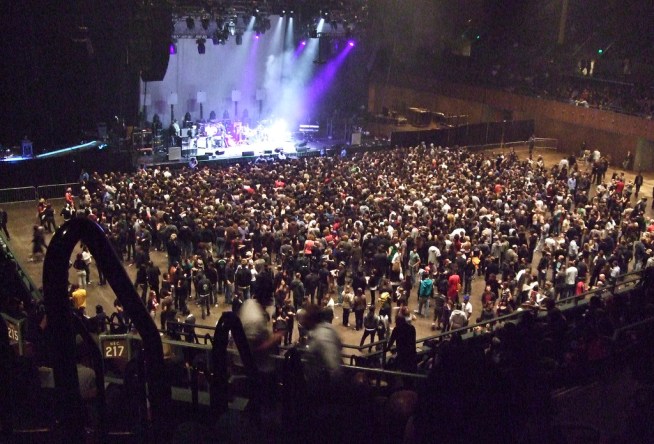 Photo: Tomdz on Flickr
One of San Francisco's famed music halls is set to get some tender love and care.
The City has agreed to lease the Bill Graham Civic Auditorium to the promoters of the Outside Lands festival, one of San Francisco's cash cows.
Bay Area-based promoter Another Planet Entertainment signed a 20-year lease, with two five-year options, to rent the downtown venue for a base rent of $100,000 a year with annual increases of 2.5 percent.
Under the agreement, Another Planet will sink $10 million into the former home of the San Francisco Warriors to improve seating and acoustics.
The auditorium was built in 1915 and it has hosted legendary musical acts such as the Grateful Dead, the Rolling Stone to modern day artists such as Radiohead and Lady Gaga.