Home of In-N-Out Closes the Drive Thru Window
Saturday, Jul 3, 2010 | Updated 2:30 PM PDT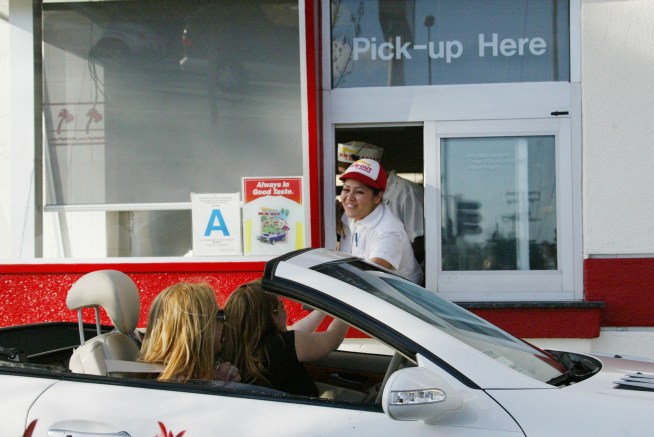 Getty Images
With a drive through window, maybe the new Santa Rosa In-N-Out location will lure the likes of Brittney Spears past Marin and into Sonoma?
The birthplace of California's drive-through craze has had its fill of fast food restaurants.

The blue-collar town of Baldwin Park east of Los Angeles is banning new drive-throughs as it hopes to shed its reputation as a haven for convenient, fatty foods.
It's an ironic development for a community that proudly claims to have opened California's first drive-through restaurant more than 60 years ago -- a little joint named, appropriately enough, In-N-Out.
The town of 90,000 people is concerned that its 17 drive-throughs are causing traffic jams stretching outside its parking lots.
Still, not everyone is happy with the ordinance. They say the town should allow even more drive-throughs.