Candice Nguyen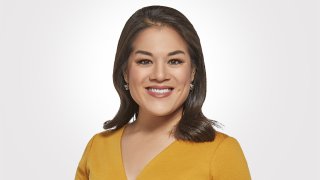 Candice Nguyen is an investigative reporter for NBC Bay Area. She has earned multiple Emmy and Murrow awards for her work exposing police misconduct, military and charity fraud and, more recently, housing and racial inequity issues.
This year, Candice led a 10-month-long investigation revealing how a growing number of single fathers are denied basic services to emergency services, rental housing and child care. The five-part series NO MAN'S LAND led to reform of a Bay Area housing program.
Candice joined The Unit in February 2020. Her journalism career has come full circle with NBC Bay Area. More than a decade prior, Candice worked at this same news station as an intern and writer. The reporters and photographers who helped her land her first reporter job then, she now calls colleagues. Shortly after her first on-air job in Salinas, CA Candice spent several years in San Diego as a reporter for XETV and NBC San Diego. More recently, Candice was an investigative reporter for KTVU based in Oakland.
Candice is a proud Chinese/Vietnamese-American and Bay Area native. She was born in Oakland and raised with her brother by a single mother in Union City. She graduated from New York University and studied abroad in China and West Africa, where her interest in writing and film began.
In her free time, Candice loves running and discovering hole-in-the-wall restaurants (sometimes in that order). Fun fact: Candice is obsessed with spicy food.
Connect with Candice on social media: