Jaxon Van Derbeken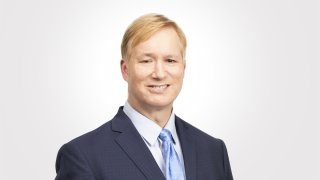 Jaxon Van Derbeken is an award-winning reporter for NBC Bay Area, with a focus on public safety and enterprise reporting. He joined NBC Bay Area in March of 2016.
Prior to joining NBC Bay Area, he reported for the San Francisco Chronicle for nearly 20 years, leading the paper's investigative and public safety efforts. Among other high profile stories, he has covered the O.J. Simpson case, the Rodney King beating, the Los Angeles riots, Fajitagate and the dog mauling death of Diane Whipple.
Jaxon also spearheaded the Chronicle's coverage of the San Bruno Pipeline Explosion, for which he was awarded Journalist of the Year by the Northern California chapter of the Society of Professional Journalists.
Most recently he reported on the ongoing problems with the new span of the San Francisco-Oakland Bay Bridge uncovering major infrastructure flaws with the bridge's construction.
Before joining the San Francisco Chronicle, Jaxon reported on law enforcement for the Los Angeles Daily News where his coverage of the LAPD during the Rodney King beating was recognized by the American Civil Liberties Union. He went on to do extensive interviews and research for the book "Official Negligence," by former Washington Post reporter Lou Cannon about the LAPD, the beating and ensuing riots.
Jaxon has been recognized for his work by several news organizations including the Society of Professional Journalists, the National Headliner Awards, the California Newspaper Publishers Association and the Associated Press.
He received his master's degree in journalism from the University of California, Berkeley.
Follow Jaxon on social media: on Twitter @jvanderbeken and on Facebook.