Terry McSweeney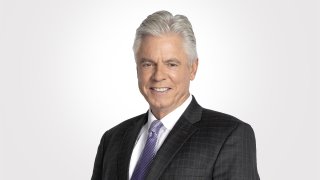 Terry McSweeney anchors the weekend edition of NBC Bay Area News at 5, 6 and 11 p.m. and reports during the week.
Terry recently joined NBC Bay Area from KGO in San Francisco, where he had been a reporter and fill-in anchor since 2007. Prior to that, he worked in newsrooms all over the country including KTXL in Sacramento, WPBF in Palm Beach, KSAZ in Phoenix, and WTEN in Albany. At WTEN, he reported live from New York City after the September 11 terrorist attacks and was named "Best Anchor" by the Albany Times Union.
Terry's return to NBC Bay Area is a homecoming – he previously worked for the station as a general assignment reporter from 1987 to 1995. During that time he was honored with two Edward R. Murrow Awards for his news reporting and coverage of breaking news.
Terry is a San Francisco native, a devoted father, and a life-long Giants and 49ers fan. He attended UC Berkeley and graduated from San Francisco State University in 1981 with a degree in Broadcast Journalism.
Follow Terry on Twitter at @TerryMcsWeeney and on Facebook.