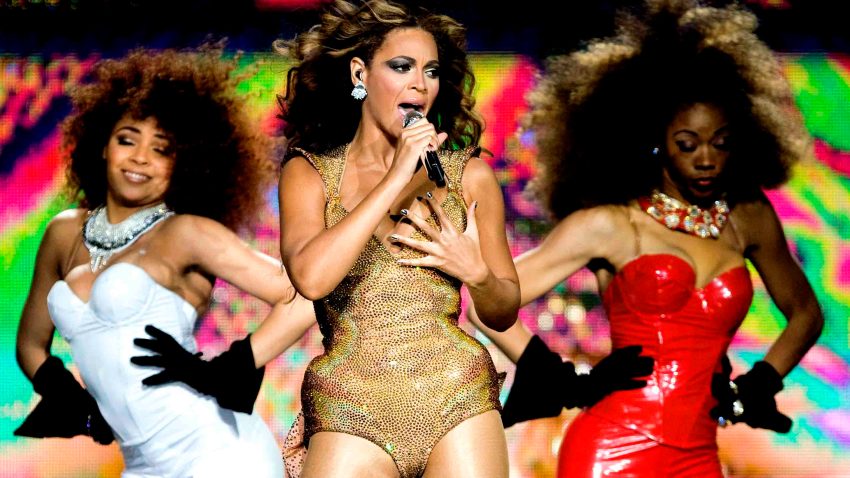 Beyonce knows when she books venues as large as the Oracle Arena her shows better live up to the magnitude of the building that hosts them.
One of music's biggest acts came to the Bay Area last Friday and played anything but a small show. The singer drew rave reviews from various media sources who commended her for an ability to create an intimate atmosphere with her fans in a sea full of people.

The only thing small about Mrs. Jay-Z's Oakland show were the costumes she wore. But even her wardrobes were changed every few songs.

The San Francisco Weekly gave the performance a glowing review for Beyonce's showmanship. They wrote:
Since this star realizes that the considerable magnetism of huge lights, big sound, and couture costumes still aren't enough to keep short attention spans on lock these days, Beyoncé also prepared surprise thrills in the show. Nothing was bigger and more spectacular as when she emerged from a riser built in the stage and shot up a few stories in the air.

Beyond all the wardrobe changes, the catalog of chart topping hits and the big hair, Beyonce did take time out to make her fans feel special, including one lucky fan who was serenaded with a special rendition of "Say My Name." Don't worry, we won't tell Destiny's Child.