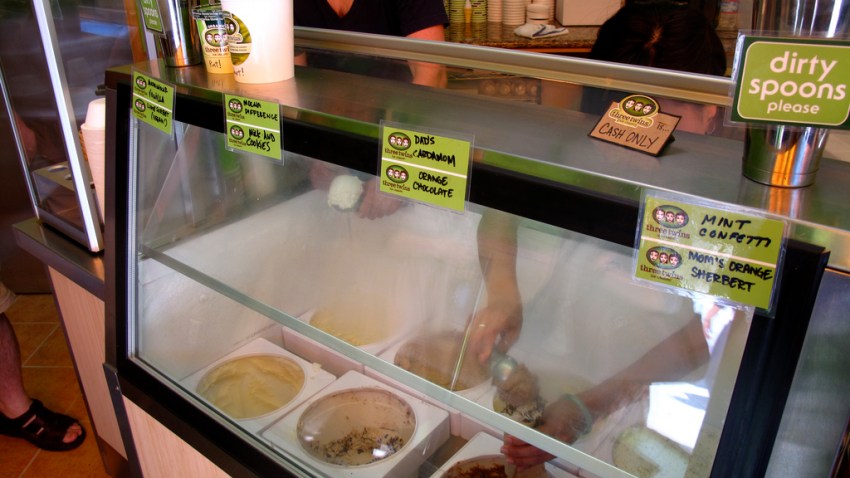 Show your pride with your sweet tooth. Ahead of San Francisco's gay pride weekend, Three Twins creamery is serving up some of the gayest ice cream flavors imaginable.

Starting Friday -- and ending Sunday since that's when pride weekend ends -- Three Twins will scoop up fabulous flavors that could only be served in San Francisco.

The menu, according to our friends at Haighteration is:

Rainbows are Gay Sherbet
Pink Triangle - "a fruity chocolate base with pink chocolate triangles"
Pride Vanilla
Hot Cookie - "with cookies from the Castro's favorite cookie shop"
Don't Ask Don't Tell - "vanilla ice cream with blueberry dessert from military rations mixed in."
Lavender
Rice Milk Harvey Milk and Cookies
Salted Nuts

Head into 254 Fillmore St. in San Francisco this weekend for your totally tasty gay experience and score a discount on pints of non-gay flavored ice cream as well. Fabulous.
[Via Grub Street and Haigheration]