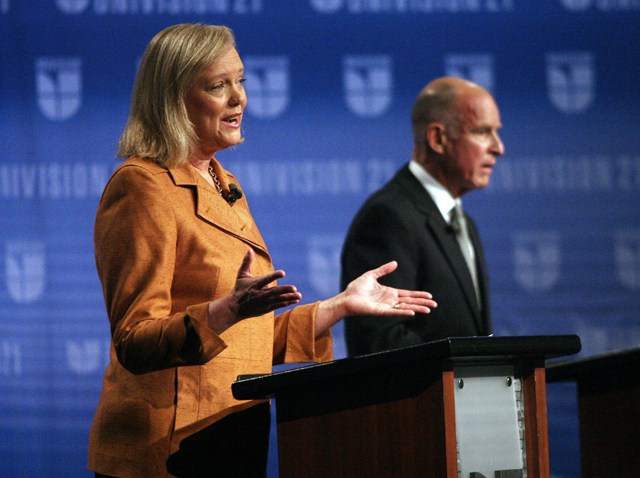 The most oft-repeated exchange from Saturday's gubernatorial debate in Fresno involved an exchange between Meg Whitman and Jerry Brown over Whitman's undocumented maid.
The most significant exchange, however, came in response to a question from a student at California State University Fresno. The student described herself as an undocumented immigrant, brought to the country as a child, who is now an honors student. Under the law, such college students are unable to work legally. This is frustrating to them -- and it ought to be frustrating to taxpayers, who have helped pay to educate them.
The students asked whether the candidates supported federal legislation known as the DREAM act, which would allow undocumented people who came to the U.S. as minors, stayed out trouble and graduated from high school to earn permanent residency if they complete two years military service or two years of college at a four-year school.
The logic of such an approach is obvious. Students who have grown up and been educated here shouldn't be punished because their parents brought them to the U.S. as citizens. And it's good for the economy to turn undocumented immigrants into college graduates (particularly in California, where college graduation rates lag the nations).
Brown said he was for it. Whitman said she was against. Whatever your view of the underlying issue, Whitman's argument didn't make sense. She claimed that there wasn't space for undocumented students at the state's universities and colleges, particularly given budget cuts.
First, college admissions don't work exactly that way, or at least it shouldn't. Keeping one person out doesn't have to mean that there's a space for one additional person (particularly if there's adequate funding). Second, Whitman herself says she wants to spend $1 billion more on higher education (how she'd fund that practically is unclear). If Whitman is serious about boosting state aid to higher education, there should be plenty of room for these students.