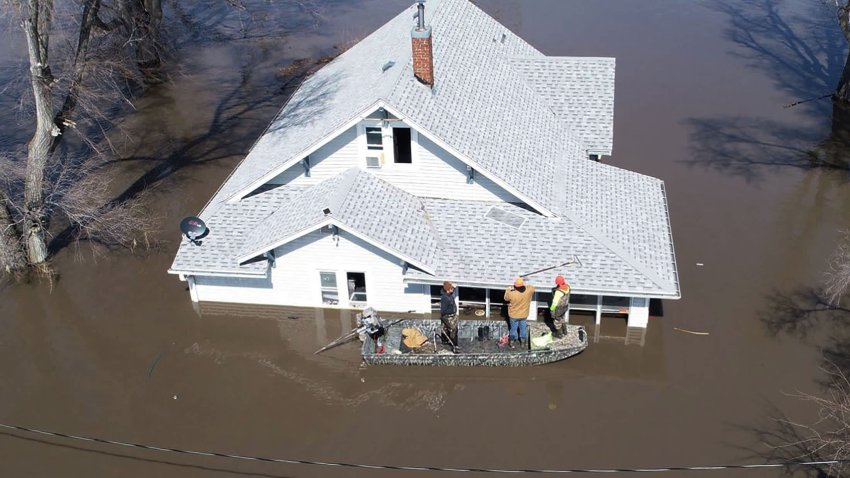 The 2020 hurricane season is the busiest season ever recorded, with at least 29 named storms.
One inch of floodwater can cause up to $25,000 in damage, according to FEMA.
The National Flood Insurance Program is over $20 billion in debt.
With nearly two weeks left in the 2020 hurricane season, it's already been the busiest ever recorded, with at least 29 named storms. The latest is Hurricane Iota, which hit Nicaragua on Monday.
Often the most damage from a hurricane is caused by flooding.
"It's mid-intensity storms that park for long durations that are being really the facilitators of the most catastrophic losses," said Roy Wright, CEO of the Insurance Institute for Business & Home Safety and former chief executive of the National Flood Insurance Program.
Flooding can cause massive devastation to a home. FEMA estimates one inch of floodwater can cause up to $25,000 in damage.
Miami Beach homeowner Curt Dyer has experienced three major floods in his home, valued at over $1 million. Dyer has placed two claims with his insurance company following the incidents.
"When you see water in your house, it's just, it's devastating. It's a miserable feeling. Luckily, I'm fortunate enough to have insurance and I can afford to pay for it," he told CNBC.
Dyer's plan is provided through the NFIP, which is now facing over $20 billion of debt.
"The program was never designed to necessarily bring in all the money needed to pay for all the programs, whether that's insurance claims, the grant program, the mapping program, or the floodplain management program. And so the program is actually functioning and operating as it was designed, it just the design needs to be updated," David Maurstad, senior executive of the NFIP, told CNBC.
The NFIP is working to make adjustments to its flood rating map in hopes of offering more actuarily priced policies. Risk Rating 2.0 is scheduled to be rolled out in October 2021.
Meanwhile, private insurance companies are starting to expand their flood insurance offerings. All of this provides interesting incentives for Americans living in a potentially risky area.
Watch the video to find out more about how flood insurance works and doesn't work for Americans.
Copyright CNBCs - CNBC