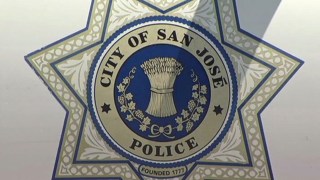 San Jose police are investigating the death of a 30-year-old woman found Saturday morning as a homicide, a police spokesman said Monday.
Officers and fire crews responded to a report of a woman who was not breathing in the 500 block of Race Street around 7:30 a.m. Saturday, police Sgt. Enrique Garcia said.
The block is between West San Carlos Street and Parkmooor Avenue.
Fire emergency crews pronounced the woman dead at the scene, he said.
A preliminary investigation indicated that the suspect and woman knew each other, Garcia said.
The suspect has been arrested on suspicion of murder and booked into Santa Clara County Jail, according to Garcia.
As of Monday evening, police have not released the names of the suspect or the victim as detectives continue to investigate the case.
Anyone with information on the death is asked to call Detective Sgt. Bert Milliken or Detective Raul Corral at 408-277-5283.
Anonymous tips can be sent to Silicon Valley Crime Stoppers at 408-947-7867.