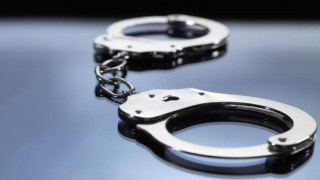 A 17-year-old suspect has been arrested and charged as an adult in the slaying of a 24-year-old man in East Oakland last month, according to court documents.
Perrion Hamilton allegedly shot and killed James Crosby during a fight in the 1300 block of 71st Avenue at 10:25 p.m. on March 25, police and prosecutors said. He has been charged as an adult with murder on Tuesday.
Police Sgt. Brad Baker wrote in court documents that several witnesses identified Hamilton as the shooter. He allegedly ran from the shooting scene before Crosby was found. Crosby was pronounced dead at the scene.
Hamilton was arrested on Saturday afternoon near Lake Merritt. He admitted to being at the shooting scene but denied shooting anyone, Baker wrote.
Police investigators didn't specify how the fight between Hamilton and Crosby started. Hamilton remains in jail without bail and is next scheduled to appear in court on Tuesday.
Another man also opened fire just after Hamilton shot Crosby, but didn't hit anyone, according to Baker. That suspect fired at least five shots and fled on a bicycle but police used surveillance video to identify him as Monroe Charles Jr., a 36-year-old barber.
Charles was arrested on Sunday a few blocks from the shooting scene. When police officers stopped him for a warrant, they found him armed with two loaded guns, one of them with the serial number removed, according to court documents.
When the officers searched him, they also found 41 grams of what appeared to be heroin. Charles is a convicted felon prohibited from owning a gun and is now facing numerous drug and weapons violations.Charles remains in jail on $325,000 bail.