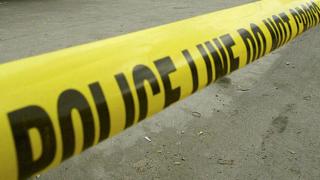 A 25-year-old woman pedestrian died on Bailey Road Saturday evening in Bay Point, an undesignated area of Contra Costa County, and the search is on for a hit-and-run driver, according to the California Highway Patrol.
CHP Officer William Ogilvie said officers responded to a report of a person in the roadway around 10:20 p.m. in the area of Bailey and Canal roads near the Pittsburg/Bay Point BART station.
Police said the woman was in the crosswalk at the intersection of Bailey and Canal roads when a car slammed into her and kept going. A witness reported seeing a woman in the roadway and said she thought a car struck the woman.
Paramedics arrived and pronounced the pedestrian dead at the scene, Ogilvie said.
He said officers are investigating the cause of the fatality.