A South Bay charter school remained closed Wednesday, following the arrest of a teacher's aide on suspicion of molesting an 8-year-old student.
Spark Charter School's administrators scrambled to fingerprint employees and complete background checks that were supposed to have been done before the school opened its doors on Aug. 18.
Wednesday is the third day in a row that the school leaders' failure has kept 160 kindergarten through sixth grade students out of class.
Spark Superintendent-Principal Danni Tsai initially said the school would resume classes Wednesday, but the Santa Clara County Office of Education found that school administrators had not satisfied all the requirements.
It wasn't until police were investigating molestation and child porn accusations against Jonathan Chow that the security lapse came to light. Chow was arraigned Friday on five felony charges connecting to the alleged assault. His next scheduled court appearance is scheduled for Oct. 16.
Charter School Closed for Background Checks After Molestation Arrest
Chow, 18, was a part-time lunch monitor and extended care teacher's assistant, public safety officials said.
At Santa Clara County's minimum security Elmwood Correctional Facility, Chow told NBC Bay Area on Monday that he didn't want to say anything that would interfere with his court case.
"I want people not to rush to judgment before the trial," he said.
Chow also acknowledged that he has tried to communicate with the alleged victim.
"Everything that needs to be said is already said," he added. "I wrote her a personal letter and I hope she sees it. I think she deserves a break from the media right now because it was a very personal letter."
Although Chow declined to comment about reports that say, based on court documents, that he apparently confessed.
"Judge me for what I have done and do not drag my family into this," he said. "I have done what I have done and my family is not part of this."
Tsai said the school will remain closed until fingerprint results of its personnel have led to completed background checks as required by county education officials who authorized its charter and allowed it to open.
The school was to have completed background checks before opening. Tsai said the state Justice Department didn't assign the school a corresponding identification number until three days after Chow was arrested.
"Although all of Spark's teachers were fingerprinted at their prior schools, the state requires that teachers be fingerprinted at their new school and the results filed at that school," Tsai said in a statement.
The school is independently operated and governed through its nonprofit board of directors, county Superintendent of Schools Jon Gundry said.
"We have an obligation to the families of this county to ensure that regulations are followed regarding the screening of personnel," he said. "In this case, Spark Charter School failed to obtain the required [tuberculosis] clearances and background checks for its employees. There is no excuse for not following this basic personnel and safety policy."
Jailhouse Interview with Teacher's Aide Accused of Molesting Student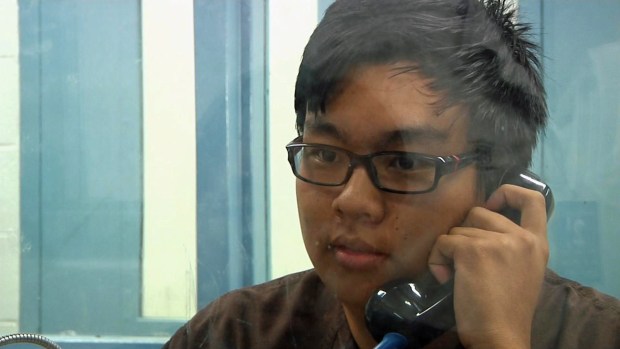 The school's charter can be immediately revoked by the board of education if there is a risk for student safety, according to Gundry.
"This is highly unusual for a school to open without completing background checks," Gundry said. "I haven't seen this happen before in any public school, charter or traditional district school."
At a meeting Monday, the school's board members announced that three employees, including Chow, were fired. They would not comment as to why the employees were let go, citing that it is a confidential personnel matter.
Bay City News contributed to this report.