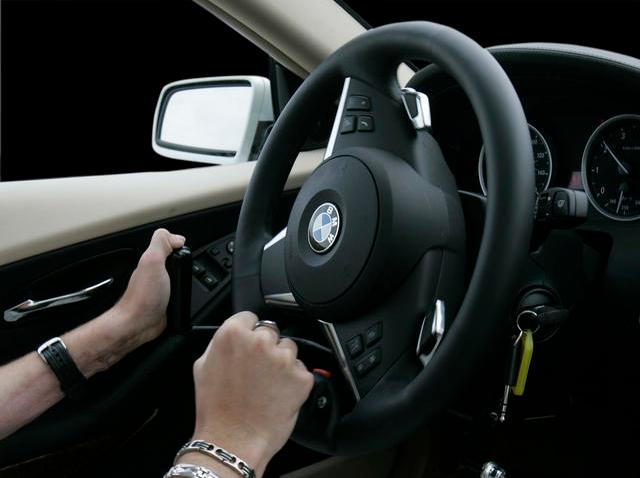 If you're driving, hands down the southbound Highway 17 off-ramp to Hamilton Avenue is the most dangerous for drivers. That's according to one of the most preeminent driving experts here in the Bay Area -- Mr. Roadshow.
Mr. Roadshow is the nickname for Mercury News columnist, Gary Richards.
The exit has three left turn lanes, and that seems to confuse drivers who want to go right, or west onto Hamilton.
"People don't stay in the left turn lane." said Richards.
The city of Campbell investigated 18 accidents there in 2009.
Richards also warns drivers about Maude Avenue and Highway 237 in Sunnyvale.
"There's light rail, 237," said Richards. " It's dubbed the Maude Monster by traffic engineers in Sunnyvale many years ago. There's a whole series of traffic lights very close by."
Pedestrians and bicyclists might find it hard to traverse Market Street at Octavia in San Francisco.
"This particular intersection caused concern wit the community, the biking community," said Paul Rose with the San Francisco Metropolitan Transportation Agency.
According to the agency's numbers, Market at Octavia is the most dangerous intersection for pedestrians and bicyclists.
There were nine injury accidents here last year. The problem: drivers making illegal right turns from eastbound Market onto the highway at Octavia.
Engineers even put in a safety island to prevent the right turns. And engineers were at the intersection recently, looking at the possibility of installing a camera.
But you might be surprised at reaction from some bicyclists themselves.
"I think sometimes it might by the cyclist or pedestrian's fault," said Blessing Schuman, who routinely rides a bicycle through the intersection.
"I see many people, cyclists, taking advantage of certain opportunities which can be harmful to their fellow citizens," said Steven Kopel, who describes himself as San Francisco's Peddling Poet.
"Intersections are dangerous, period," said Rose.
In Oakland, we met up with the group Walk Oakland Bike Oakland at 40th and Telegraph.
"It's one of the most dangerous intersections in the city of Oakland," said WOBO's Kassie Rohrbach.
Although no specific data was available for this intersection, Rohrbach's group says lack of bike lanes make the area a danger zone.
And the green light at the crosswalk only gives pedestrians 15 seconds to make it across busy 40th.
"As you'll see," Rohrbach pointed out, 'They're barely going to make it across in time, and they're walking a pretty standard pace. It's not quite enough when you consider these intersections are 80 feet wide on each side."
WOBO says it's working with the city to make improvements at the intersection.
And Mr. Roadshow says don't forget about the light at Brokaw Road just east of First Street in San Jose
Light rail sometimes forces stop lights to stay red longer, creating a log jam for drivers who just exited from northbound Highway 101. He says that prompts some drivers to swerve onto the bike lane to proceed toward First Street..
One bicyclist this week kept looking over his shoulder as a van did just that.
Police sometimes wait at this spot, ticketing drivers who jump on the bike lane.
Mr. Roadshow reminds driver and bicyclists alike, to share the road.
If you have an intersection you'd like to add to the list leave a comment at the bottom of this article. And thanks for sharing!