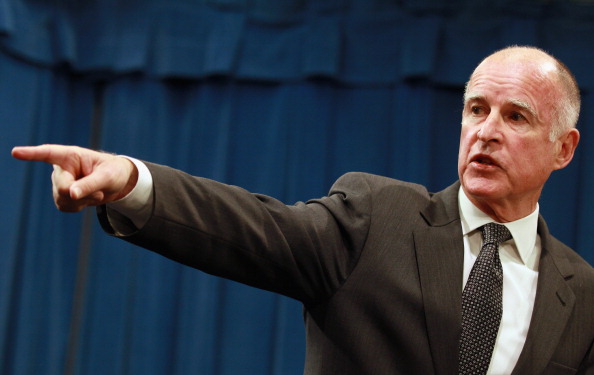 When Gov. Brown brought his push for state budget cuts and tax hikes to San Diego on Thursday, at the very least, he seemed to charm a politically diverse audience of civic and business leaders.
The governor's looking to close a $7 billion budget gap with program reductions and temporary hikes in the sales tax and income tax on high earners.
The taxes depend on his qualifying and passing an initiative on the November ballot.
If it fails, he said the axe will have to fall on education at all levels.
"Why will education suffer if we don't get the temporary tax?" Brown asked. "Because education is the largest part of the budget. So when you need money, education can't be ignored."
The audience seemed to be a fairly representative political mix: 220 guests of the San Diego's City Club, Chamber of Commerce and Independent Voters Network.
The governor cracked them up a number of times as he went through his agenda of budget balancing, pension reform, "Think Big" projects and outright booster-im of California's recovering economy, Nobel Prize laureates, high-tech and biotech innovations.
He took questions on several hot-button issues.
On education, he spoke of funding shifts to promote local control, and de-emphasizing standardized testing.
On the demise of redevelopment, he called it "dishonest funding."
And he warned of bad budget policies leading to European-style economic meltdowns.

Brown said construction will begin this year on a Central Valley segment of the $10 billion high-speed rail system that voters approved four years ago.
And, he hinted he's still interested in launching a state-owned satellite, as he first proposed three decades ago.

"So now I'm left with cleaning up a mess. And that mess requires some revenue," Brown said. "And it also requires some cuts. And some pension reform. I'm going to it, I'm going to do all those things. But I need the people's help."

Let us know what you think. Comment below, send us your thoughts via Twitter @PropZero or add your comment to our Facebook page.